The Souhrada Family Website
Jan Souhrada and Albina (Sediva) Souhradova
By Jiri Souhrada (son of Jan and Albina)
---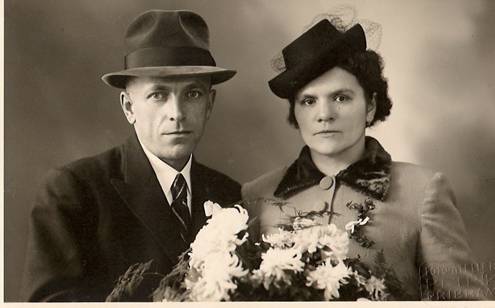 Jan Souhrada and Albina (Sediva) Souhradova, September 11, 1940 (their wedding day)
Jan Souhrada was born December 31, 1901 in Dolni Novosedlo #2, Czech Republic, the son of Jan Souhrada (1842-1913) and Josefa Luskova (1861-1938). He died December 17,1983. His wife, Albina (Sediva) Souhradova was born February 1, 1911 in Narysov, Czech Republic. She died Apríl 30, 1975 in Pisek.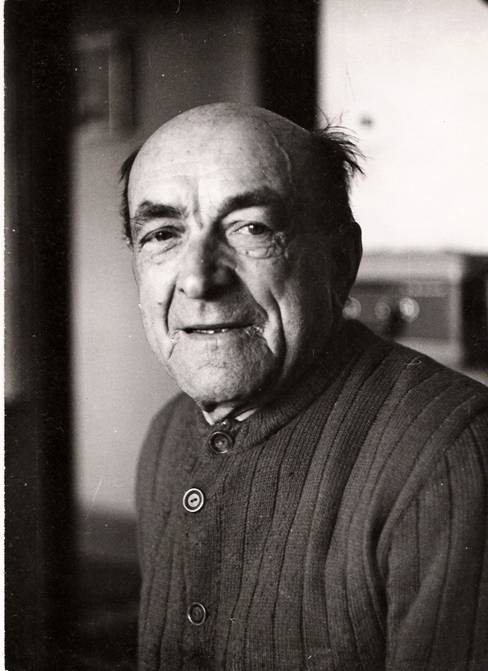 Jan Souhrada - 1981.
Jan Souhrada attended school in Horni Zahori. For a short period of time, he served in the Army in Pisek. He then later worked on a railway station and on a train in Pisek. For his entire life, Jan always helped on the farm at Dolni Novosedlo 2 during the harvest time. He did not own a car, so he rode a bicycle to work and to visit relatives near Pisek or Dolni Novosedlo. He liked to sing, play the harmonica, and was very popular with the people he served at the station and among his relatives. He was helpful to everyone.
Jan and Albina had two children: Jan Souhrada (born in 1941) and Jiri Souhrada (born in 1946)
They had 4 grandchildren: Petr, Jan, Pavel, and Tomas Souhrada.
---
---