The Souhrada Family Website
John Joseph Souhrada (1914-2002)
(from the 2003 Souhrada Family Newsletter)
---
John (Johnny) Joseph Souhrada
Born: April 30, 1914 – Lime Springs, Iowa
Died: Apr 21, 2002
Father: John J. Souhrada (1886-1969)
Mother: Olga Veronica Prochaska (1891-1983)
Wife: Hope Caroline (Lidtke) Souhrada
Married: Sept. 19, 1936 - Lime Springs, Iowa
Two Children: Janel (Souhrada) Stephens, Dave A. Souhrada
---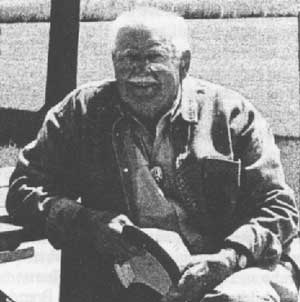 John Joseph Souhrada
---
John Souhrada was born in Saratoga Township, Howard County Iowa on April 30, 1914 and married Hope C. Lidtke on September 19, 1936. He farmed all his life in Howard County. He took an active role in the community and church, serving on many volunteer boards.
John was known for his kind, patient and gentle manner. His great love of his family made him a very special person. John's next love and life mission was his never-ending love of and concern for our environment and the conservation of our natural resources. He planted thousands of trees. He and his son, Dave, created the Souhrada Forest of the Upper Iowa River. John and Hope created the "Souhrada Wildlife Preserve" near Davis Corners. His ten years on the Howard County conservation board helped promote other natural habitat areas. Johnny was an avid outdoor enthusiast. He enjoyed hunting, fishing, gardening, and farming.
---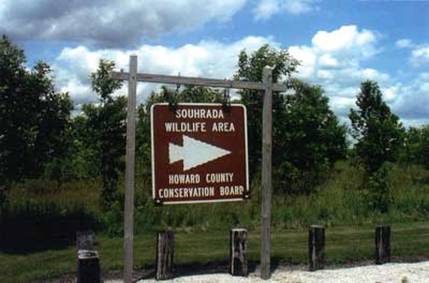 Souhrada Wildlife Area –Created by Johnny and Hope Souhrada. 1999
160 acres created as a permanent habitat
---
Surviving John are his wife of 65 years, Hope; daughter, Janel Souhrada Stephens & husband Dave; son, Dave Souhrada & wife Cherie; grandchildren, Jim Souhrada & wife Brenda, Susan Stephens Callaway & husband Paul, Robin Souhrada & husband Dave Rogers, Sara Stephens Kotrba & husband Bill, & Emilie Souhrada; great-grandchildren, Zachary & Shelby Souhrada Rogers, Savannah Callaway & John Calvin Kotrba & sister, Viola Leslie. John's parents, John and Olga Souhrada, brothers, Richard and Emil and a sister, Helen, preceded him in death.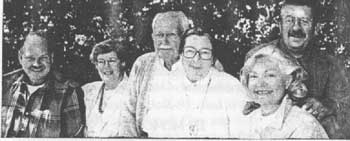 L-R: Dave and wife Cherie Souhrada, Johnny & Hope Souhrada, Janel and husband Dave Stephens