As hosts of the 4th Souhrada Family Reunion this year, John and Hope Souhrada chose the Town Hall in Saratoga, Iowa for this celebration. The Town Hall is just a few miles from Vaclav & Kathryn Souhradaís farm where the Souhrada 1st cousinís parents were born and raised.

This was a high in the nineties summer day but it didnít distract from the joy of the sixty-six members gathering together for our 4th reunion celebration. The serving tables were loaded with a great variety of delicious food that we all enjoyed as we shared the happening in our lives with those we already knew and with those we were getting acquainted with. It was a very joyful, meaningful family gathering.
Elizabeth Wosoba Vanicek from Oxford Junction, Iowa was the oldest member attending. She greatly added to our family ties when she stood and spoke of her good memories of Souhrada Family gatherings years ago and her Wosoba Family Heritage. Sixty six family members attended this reunion. Thirty came for the first time and twenty seven families were represented! We came from twenty different rural areas, towns and cities in Illinois, Iowa and Minnesota. Traveling the longest distance were Lester and LaVonne Noska of Springfield, Illinois.
By Leota Campbell
---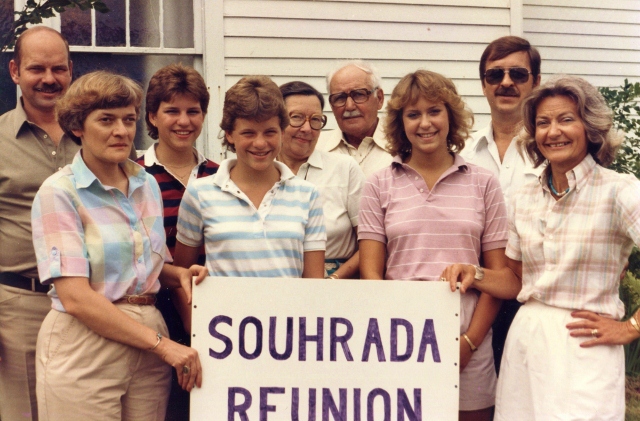 (L-R) Dave & Mary Jo, Robin & Emilie, Hope & Johnny Souhrada; Sara, Janel & Dave Stevens
To view the entire picture album from this year's reunion, click here.
Sixty-six family members attended:
Illinois: Lester & LaVonne Noska
Iowa: Velma Flynn - Edna Henningsen - Marlys Gronwoldt - Rosemary & Vicky Knutson & Kelly Knutson - Viola Leslie -
Rick & Arleen and Burton & Jennifer Leslie - Marcia and Susanne & Justin Negel - Bill & Hazel Rassman - Harold &
Darlene and Brian & Michelle Seidel - Dalyn & Phyllis and Aaron, Eric, Marcia & Rachel Souhrada - Dave & Mary Jo and
Emilie & Robin Souhrada - Frank & Louise Souhrada - Johnny & Hope Souhrada - Jerry & Linda and Lance & Jessica
Souhrada - Dave & Janel and Sara Stephens - Emma Stevenson - Lillian Vacek - Elizabeth Vanicek - Edwin & Betty
Willimack.
Minnesota: George & Leota Campbell - Rich & Cheryl and Kelly & Holly Lamon - Delbert & Anna Merrill - Charlie
Souhrada - Jonathan Souhrada -Ernie Gunderson & Jane Souhrada - Fred & Burnetta Swygman - Johnny & Donna and
Mark & Paul Urman.
---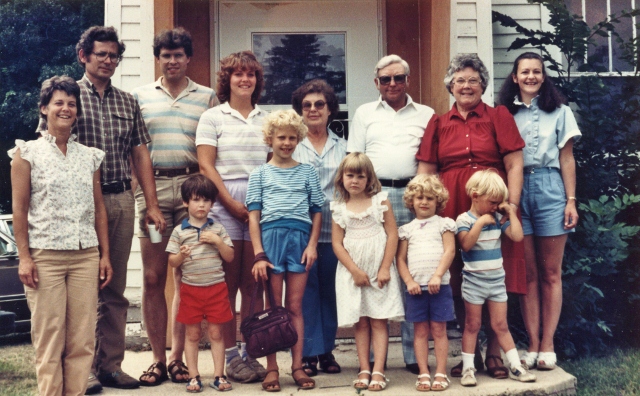 Back row: Cheryl & Rick Lamon, Ernie Gunderson, Marcia Negel, Viola Leslie, Emil, Ardis & Jane Souhrada
Front Row: Jonathan Souhrada, Kelly Lamon, Susanne Negel, Holly Lamon, Justine Negel
---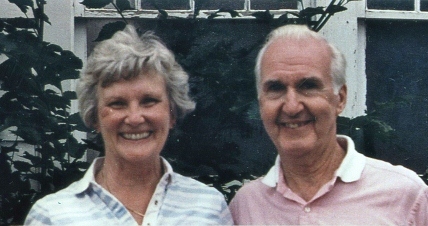 Leota & George Campbell
---