1998 - Souhrada Family Celebrates 18th Reunion
Party Room of the Durham, Edina, MN
Hosts: Gordon and Velma Flynn, Anton Vanicek, Viola Noska and Leota Campbell
August 8th and 9th, 1998
---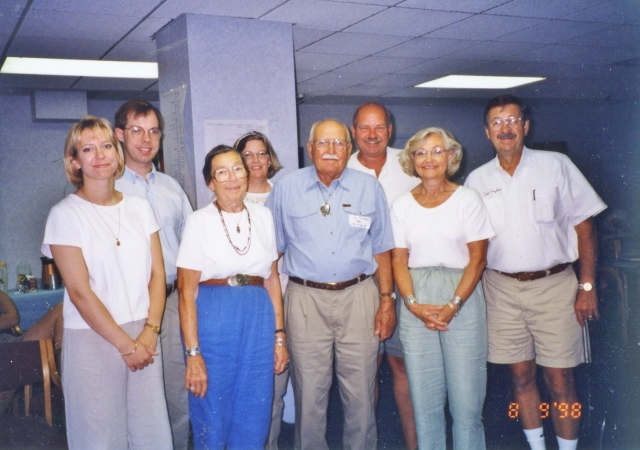 ---
To view the entire picture album from this year's reunion, click here
---
Many members of the Souhrada family from Iowa and Wisconsin arrived a day or two early to start the family's 18th annual reunion held at The Durham in Edina, Minnesota, August 8 and 9. The Mall of America is not too far from where our reunion was being held so many of the early arrivals ventured to the Mall for a bit of sightseeing and shopping.

Our reunion started with dinner Saturday evening followed by brunch on Sunday morning that included delicious kolaches that John & Hope Souhrada purchased from a special Czech baker in Protovin, Iowa. A potluck dinner that covered three tables served 41 members at noon. After enjoying dinner along with good fellowship, Dave Stephens introduced & interviewed everyone while Anton Vanicek recorded all on video. The afternoon family auction brought much enjoyment as our fun loving auctioneers, Dave Stephens and Linda Souhrada sold many family hand-crafted works of art, homemade foods, honey from backyard beehives, Czechoslovakian china and glass and much more. Linda Souhrada again set up her ethnic store of many beautiful, exciting articles that she gathered from her travels in Europe. Who needs the Mall of America for shopping when we have Linda's Shop?

For seven family members, Cliff & Ruth lspan-Brown & grandson, Nathan Wolfe, and Jim Handzell, Mark Hines, Bill Kotroba & Anna Souhrada this was the first Souhrada family reunion they have attended. Anna Michele Souhrada, born just a year ago, was the youngest of the 41 people attending, and the matriarch of the day was Viola Leslie. Those who could stay a bit longer when the reunion time came to a close, gathered in Leota Campbell's apartment to share an 'afterglow time' -- a time to relax and enjoy more good fellowship, food, fun & laughter before saying good bye to our 18th Reunion.
---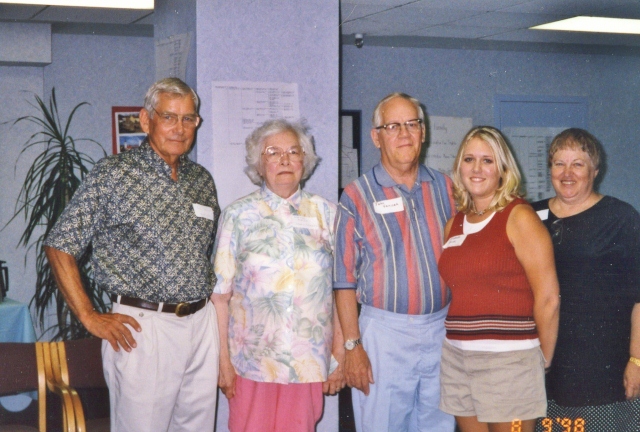 Anton Vanicek, Velma Flynn, John, Elizabeth, and Nelda Vanicek
---
Joe and Justine Souhrada and their children will host the 19th family reunion next year. They have volunteered to plan activities that will take place in their home in Marion and Cedar Rapids, Iowa.

By Leota Campbell
---
THIS YEAR 41 FAMILY MEMBERS ATTENDED CAME FROM 3 STATES
MINNESOTA:
- Ron, Jill, Kevin, Jenna, & Laura Campbell & Kevin's friend, Tim Powers
- Bonnie & Leota Campbell
- Aaron & Darryl Daws
- Jim & Bonnie Handzell
- Katy & Viola Noska
- Connie & Sarah Schiffert
- Frank & Linda Souhrada
- Jane Souhrada
IOWA:
- Clifford, Ruth Radloff Brown & grandson, Nathan Wolfe
- Velma Flynn
- Dave & Janel Stephens
- Ardis Souhrada
- Dave & Cherie Souhrada Joe, Justine & children, Alexia & Anna
- Hope & Johnny Souhrada
- Viola Souhrada
- Anton Vanicek
WISCONSIN:
- David, Liz & William Souhrada
- John & Nelda and Elizabeth Vanicek
---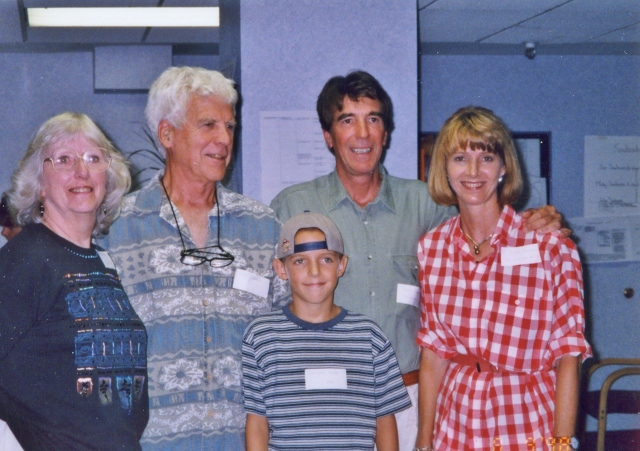 Clifford, Ruth Radloff Brown & grandson, Nathan Wolfe, Frank and Linda Souhrada
---