2016 Souhrada Family Reunion - # 35
August 6th, 2016
Saint Wenceslaus Catholic Church, Glovik Parish Center
Cedar Rapids, Iowa
Hosted by: Janel Stephens, Barb Erickson and Elizabeth Jarvis
Saturday - August 6th - 1:00p.m. – informal gathering with refreshments
- 4:00p.m. – Pete Souhrada, "How are we all related?" presentation
- 4:30p.m. – Elizabeth Jarvis, ancestral craft project
- 5:00p.m. – catered dinner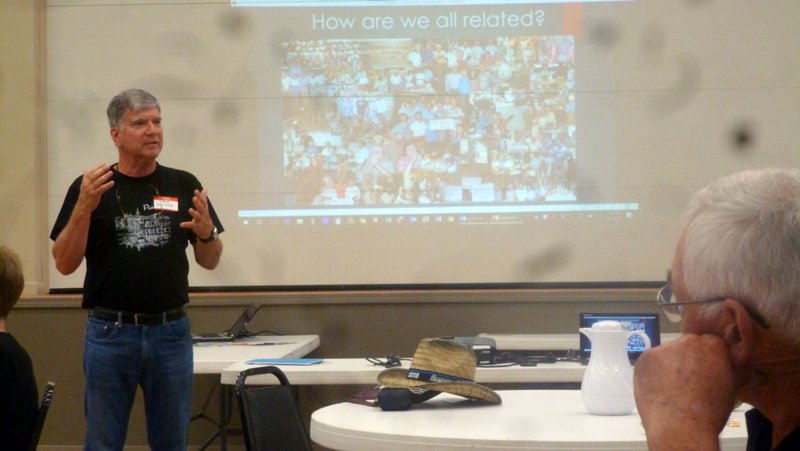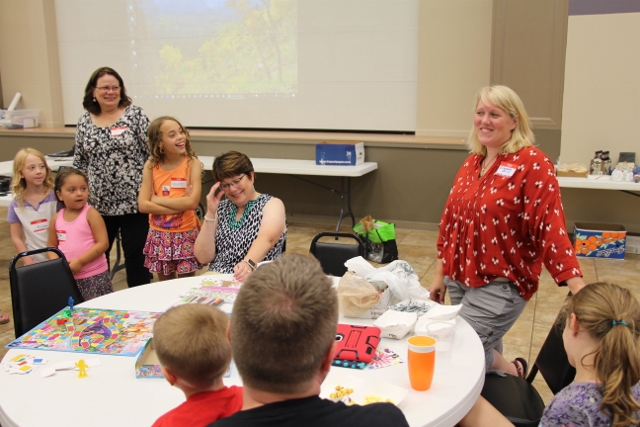 Pete Souhrada presents "How are we all related?" Elizabeth Jarvis introduces lineage craft project
To view the entire picture album from this year's reunion, click here.

To download a copy of the presentation "How are we all related" in PDF format, click here >> 2016_reunion_files\2016_reunion_presentation_(PDF).pdf
Note: This is a large 6MB file, so it may take a few minutes to download. The decedent charts are an abbreviated and partial representation and intended only to highlight many of the surnamed cousins that generally attend these reunions. Please contact us if you have questions, comments, or issues downloading this file.
---
At the Saturday afternoon gathering, Janel Stephens welcomed all and began the introductions. Mike Albin and Susan Watson (first time reunion attendees) were recognized as those travelling the farthest from Greensboro, NC. Pete Souhrada presented an overview of our ancestral roots and tried to connect how all of the reunion attendees are related. He also presented a brief history of how the Souhrada reunions began back in 1981 and how we were reunited with our Czech cousins and homelands in 1990. Pete also reviewed the first Souhrada family reunion in the Czech Republic and encouraged everyone to consider attending the upcoming reunion in the Czech Republic.

A delicious buffet dinner was served while family members caught up on events of the past couple of years. After dinner, Dave Souhrada and Paul Flynn conducted the auction of donated items from which the proceeds help defer the costs of our reunions.

Reminder: Jiří Souhrada is conducting the 9th Souhrada family reunion in the Czech Republic on September 10th and 11th. For additional details, check out the reunion webpage at >>
http://www.souhrada.com/family/upcoming_events_files/2016_reunion_CZ.htm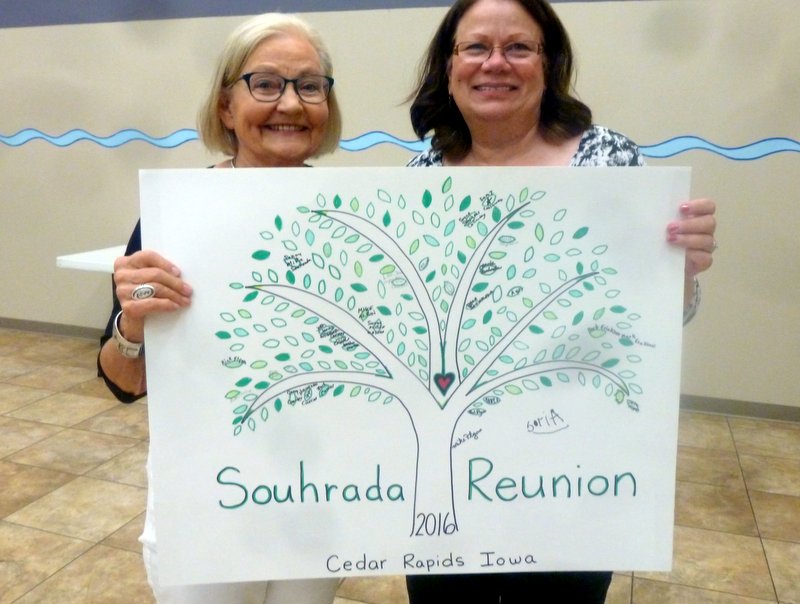 Souhrada reunion cake Janel Stephens and Barb Erickson, our event organize
---
Those attending this year's reunion were:
Mike Albin
Susan and Savanah Callaway
Jesse and Leah Chandlee, Elias, Skyler and Avery
Jerry and Maureen Currier, Zach
Mona Feuss
Barb and Mark Erickson
Kathleen Flynn
Pete Flynn
Michael Flynn
Paul and Tammy Flynn, Anne
Sophie Flynn
Rick and Gretchen Flynn
Cody Gieselmen
Chloe Gotstein
Elizabeth, Josh, and Connor Jarvis
Gary and Rosemary Knutson
Pat Lyons
Dave and Cherie Souhrada
Mike and Penny Souhrada
Pete Souhrada
Janel Stephens
Anton Vanicek
Nelda Vanicek
Sue Albin Watson
Gary and Tammy Willimack
---
If you don't want to miss the details about future reunions as soon as they are available, please provide us with an email address so that we can send as many invitations electronically as possible. Or, if you wish to add or update your mailing address, please email Pete Souhrada by clicking here.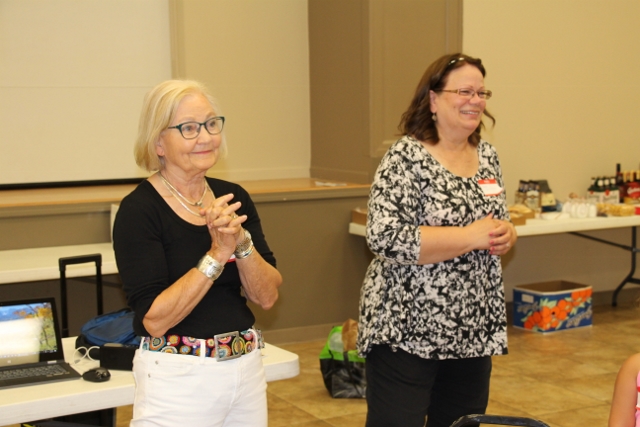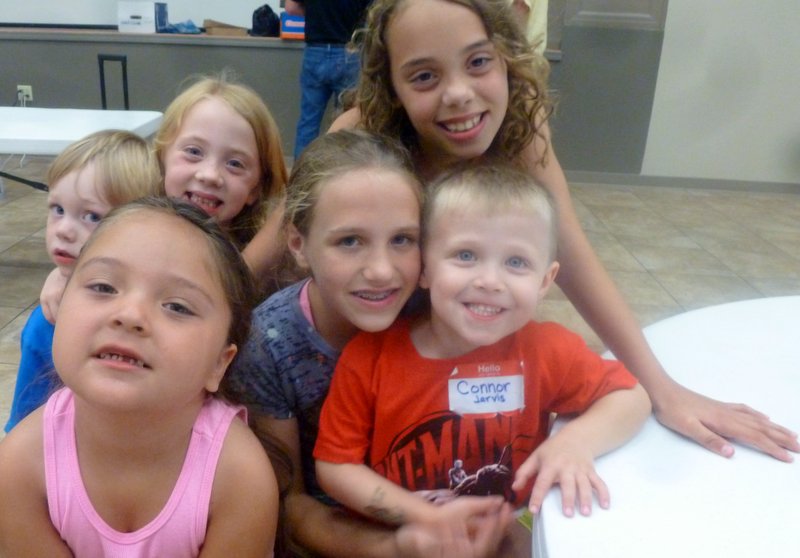 To view the entire picture album from this year's reunion, click here; Note on the reunion pictures: To contribute additional pictures, please send an email to the webmaster.