The 34th annual Souhrada Family Reunion
August 9th and 10th, 2014 at the Stoney Creek Inn, Galena, Illinois
Thanks to Janel Stephens…this year's host. Any other volunteers are welcome!
---
Saturday, August 9th: Registration starts at 5:00pm on with food served about 6:00p.m. The evening will be spent catching up and visiting.
Sunday, August 10th: we will meet at 10:00am for coffee and kolaches. Plus, this year we have a very special guest! Anna Cooková, a Czech Language & Culture Instructor from Chicago will be presenting and conducting a seminar on our Czech culture and language.

Lunch will be at 12:00 noon. Cost for lunch will be $15.00 for adults and $5.00 for children.
The afternoon program will be some updates on the Souhrada family and then our fun famous auction. (Bring anything thing that you might have to auction or not…just enjoy).
More about Anna Cooková…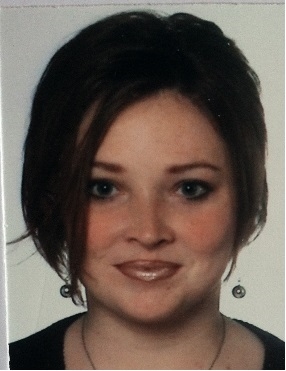 Instructor Anna Cooková lived in the Czech Republic from 1994-2002. Since 2009 she has been offering Community Courses in Czech Language & Culture in Czech-American Communities. Various organizations refer her to translate old family letters and other hand-written documents from the late 1800's to our 21st century from Czech to English. In 2012 she expanded to include lessons over Skype using a curriculum and CD's she is personally developing. In 2013 she was awarded a grant by the Czech Government for teachers that teach the Czech Language in expatriate communities and has started a Speak Czech Over Lunch in the Loop that meets monthly in Downtown, Chicago.

---
All activities will be held at:

The Stoney Creek Inn (Click here for map)
940 Galena Square Dr., Galena, IL 61036
Phone: 815-777-2223
A block of rooms are reserved for $135.00. Please mention Souhrada Family Reunion to get the $135.00 rate. The block will be held until July 9th so register early!!! Registration is open now. Sunday night the price goes down to $89.00 for those of you thinking about staying over.

If you would rather stay someplace else there are other motels in Galena and in Dubuque. Galena is a fun place to visit with a lot of things to do including visiting the home of President Grant.
---
Come early for a mini vacation in the Galena. Click here for things to do in and around Galena.
---

To see pictures, list of attendees, and a summary of last year's reunion click here.
---
Planning to attend? To register for the 34th annual Souhrada reunion (before July 31st) >> click here to send an email with the following information:
Your name, home address, phone number, and the number of adults (and children) that will be attending. Also, please let us know of your arrival date, and if you have any questions or special requests
---