---

To view this page in Czech language, click here
---
You are sincerely invited to the 9th Souhrada Family Reunion held in the Czech Republic
Saturday, September 10 and Sunday, September 11, 2016
in the village Zahoří – at the Hunter's chalet The White House in Chrastiny
Na Křižatkách 1785, Písek 397 01 (Google maps >> https://www.google.cz/maps/@49.3141346,14.206807,363m/data=!3m1!1e3)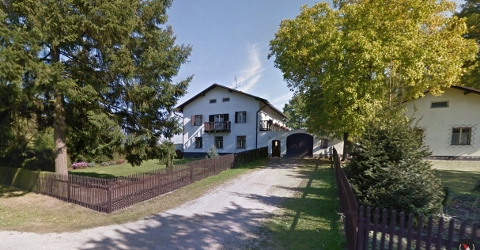 ---
At 1PM: The ceremonial Toast
- History of the Souhrada Families of the Parish Zahori
- History of the Souhrada Families in the USA
Old-Bohemian Pork Feast, beer from barrel
Exhibition: Valentin Horba: The paintings of South Bohemia
---
Some of the fun from the last reunion in the Czech Republic (2014)
---
Please bring your relatives and everything concerning your families, old photos, certificates of birth, old interesting documents to exhibit, interesting stories of the Souhrada family members etc.
Needless to say that home cooked or baked items are sincerely welcome, for instance cakes, cookies etc.
We are looking forward to welcome Souhradas from the USA, France, Austria and last but not least from all corners of the Czech Republic
---
Accommodations: The Hunter's Chalet Chrastiny,
Country House Drhovle 28 Písek 397 01 Czech Republic

Write or send e-mail of how many of you are planning to attend!!
Accomodation reservation: e-mail souhrada@atlas.cz
Jiří Souhrada
Smrkovicka 2219
39701 Pisek
Czech Republic
Phone: +420 731 135 617
---